Among the announcements at the first day keynote at NVIDIA's GTC 2015, NVIDIA CEO Jen-Hsun Huang announced their flagship GTX GPU for the high-end consumer market, the Titan X.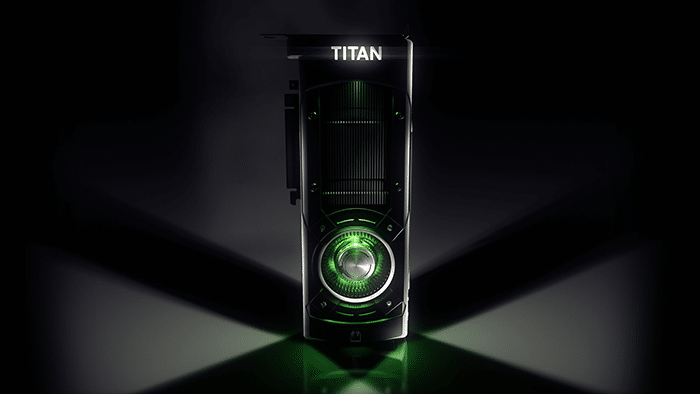 Among the highlighted features of the TITAN X Maxwell-based GPU are its 3,072 CUDA cores, 8 billion transistors, 7 teraflops (single-precision) and 12 GB of DDR5 VRAM. In other words, this card will be a silicon monster. But such power will not come cheap, as the base price has been set at $999. For those specifications, which blur the line between the raw horsepower needed for serious deep learning and simulation applications and the nearly-as-power-hungry top-end games, it may be worth the price tag for some early adopters. One of the rewards of investing in that sort of graphical power should be high-FPS, maxed-out settings for rendering even 4K PC games and emergent VR applications and games.
While it's easy to describe the features in raw numbers and hyperbole, but a more effective way might be to check out Epic's Unreal Engine 4 Tech Demo (YouTube), "A Boy and His Kite", running in 30 FPS and covering 100 square miles of terrain, which was demonstrated in real-time without a hiccup.
Jen-Hsun Huang also briefly referenced the GDC announcement of the new X1-powered SHIELD Android 4K set top box. Later in the keynote, the GPU roadmap was revealed, focusing on the Pascal architecture for 2016, with Volta in the farther horizon for 2018. Pascal will deliver an estimation of 10x the performance of the Titan X, 3D memory and NVLink.
In the meantime, if you want to be the envy of your gaming brothers and sisters, start saving your spare change now, because the Titan X will go on sale March 18th.